Advertisements were designed for the various screens within the arena to promote the game for a few weeks leading up to the game. Online ads were also created to promote the game not only on the Knights' website but for others as well, such as the London Free Press.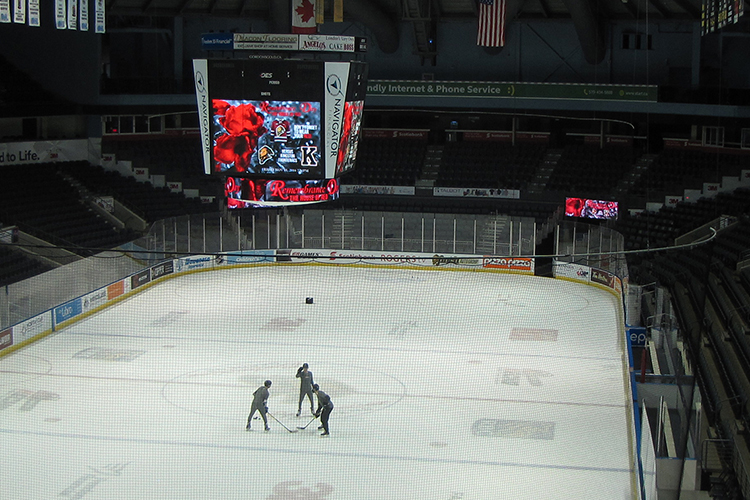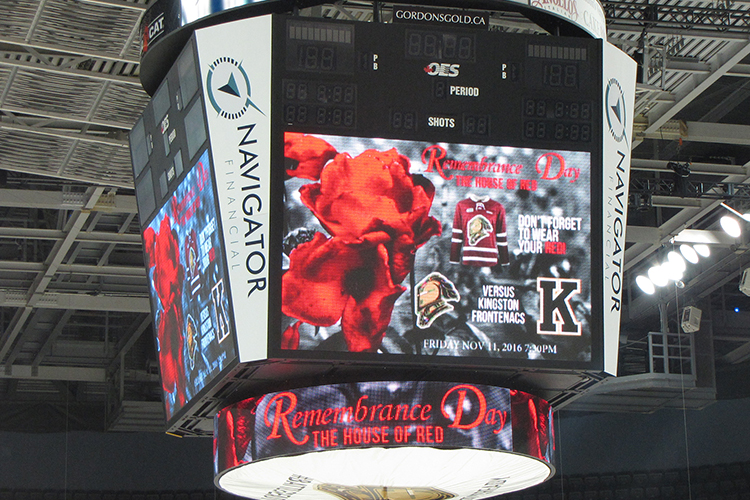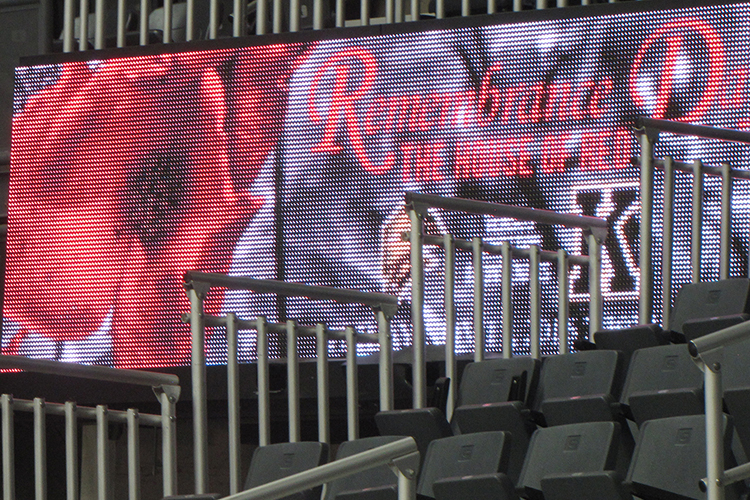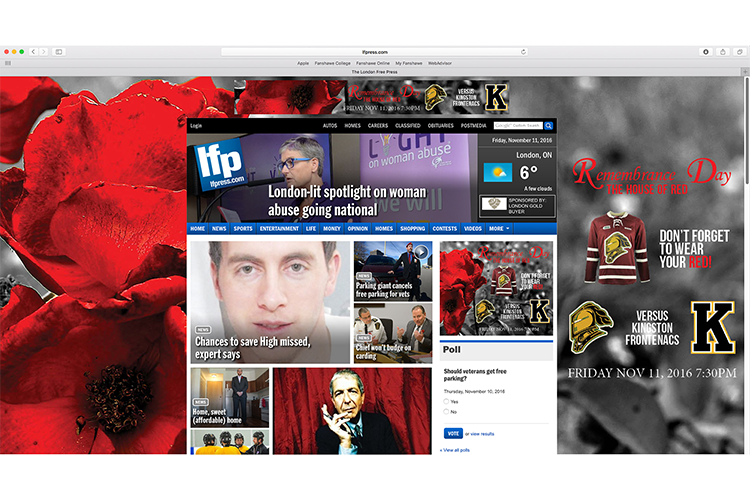 Since most fans are unable to attend every game, it's important to help keep fans connected to the team a graphic is created after each game to review how the team performed. Each season this graphic is updated to match the season's overall theme, the season shown had the theme of Defend The Throne. 
One of the Knights fans proposed to his long-time girlfriend. He requested a slide saying "She said yes!" for the jumbotron. To make the slide more interesting and celebratory, it was made into this whimsical animation.